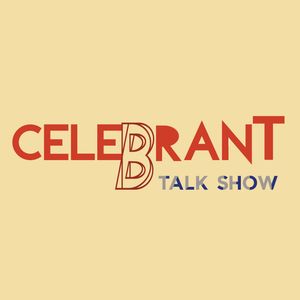 The Celebrant Talk Show
A talk show by two Australian marriage celebrants, Josh Withers and Sarah Aird, on being a marriage celebrant, the Australian marriage laws around celebrancy, and the art of running a celebrant business, hosted by the founded of the Celebrant Institute.
The Hosts
Josh Withers
Josh is Australia's fifth best marriage celebrant, as judged by his two cats, Stevie and Aggie. For the last decade Josh has been disrupting the wedding and celebrant industry with fresh ideas and disturbing blog posts. He and his wife Britt are also the brains behind the Pop-Up Weddings concept and have pivoted to making elopements great again with The Elopement Collective
Sarah Aird
Sarah is Australian's celebrant oracle. If you have a question about marriage celebrancy, she can answer it, and if she can't, then she has this really confident look about her that makes you think like he question wasn't worth asking in the first place.